Born in 1981 in Nanaimo, British Columbia, Kelly Robinson's roots and family originate in Bella Coola, BC with descendants from both the Nuxalk and Nuu-chah-nulth nations. He was exposed to First Nations artwork from an early age and has always been interested in learning and refining the art- specifically the unique design forms of the Nuxalk.
http://www.spiritwrestler.com/catalog/index.php?artists_id=849
Meer over Kelly Robinson (externe website)
Klatle-Bhi (pronounced "Klath-Bay") is an artist of Squamish and Kwakwaka'wakw ancestry. He grew up in the Kwakiutl culture of mask dancing, singing, and potlatching and has played a prominent role in the recent revival of the sea-going canoe journeys. Klatle-Bhi's art is an expression of his personal and spiritual journey, as well as a reflection of his respective cultures.
Meer over Klatle-Bhi (eigen site kunstenaar)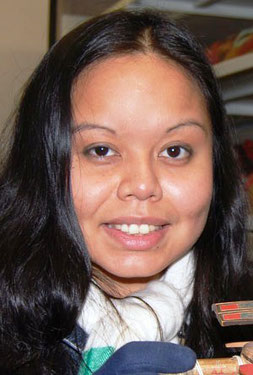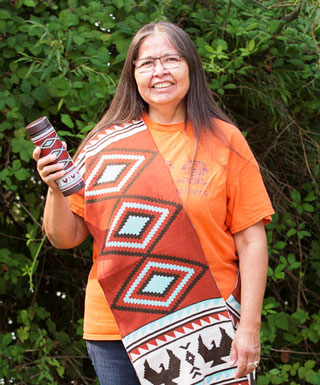 "Our stories and traditions are woven into our textiles.
These woven designs reflect our ancestral traditions and
our connection to nature."
Leila Stogan, Musqueam, Coast Salish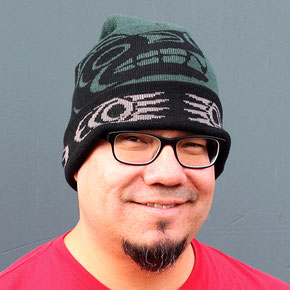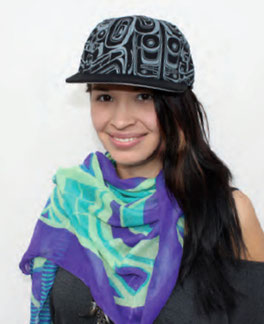 "Art is an intimate connection to our history, identity and our community. I am honoured to continue our traditions and to share them."
Morgan Asoyuf (Tsimshian)
Meer over Morgan Asoyuf (-Green) (eigen website kunstenaar)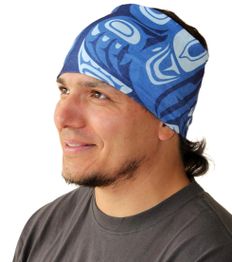 "Art shows that I truly love and care Art is a wonderful way to share
This is art that I personally love to wear."
"I was raised in a way of life based on hunting, fishing, feasting, singing,
dancing and visual arts. Art has always been communicated as an expression of spirit to the connections to people and the ways of life."
"Northwest Coast design has always served a functional purpose.
Formline meets function with Native Northwest, and some of
my most integral artwork has been placed on these environmentally
conscious products."
Paul Windsor, Haisla, Heiltsuk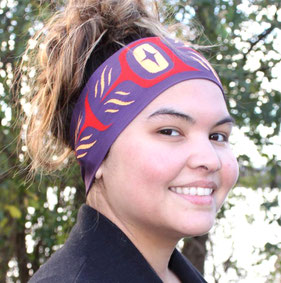 "Creating art has been my passion since childhood. I prefer to express myself through art, and particularly through the traditions that I was raised in."
"I create art that connects me to my family, our traditions and our spirit
of continuity."
Simone Diamond, Coast Salish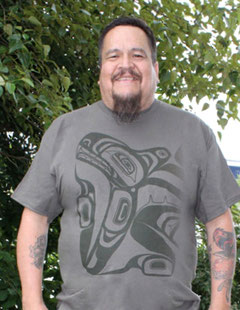 "It is amazing having my designs on a range of Native Northwest products. It is a good way to share my art and get my name out there. My art can now be easily afforded and allow people to enjoy an item with one
of my designs on it."
Trevor Angus, Gitxsan